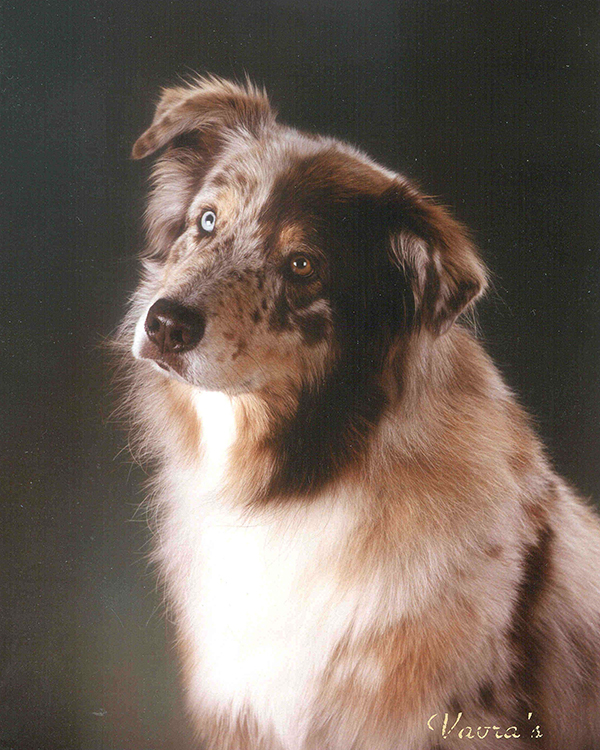 Born: November 2000
Red Merle Male • Neutered
CHIC Certified: #16211 • Height: 23 inches
MDR1: Mutant/Normal • Pelger-Huet Anomaly: Negative
CEA/CH & PRA: Normal #07-1461 • Hereditary Cataract (DNA): Clear: AC141
AKC DNA: #V202305 • ASCA DNA: DNA-VP
OFA Hips: Good (AS-18839G25M-P1) • OFA Elbows: Normal (AS-EL865M25-PI)
Full Dentition/Scissors Bite • Von Willebrands: Negative
Tweed is our "main-man" aussie about the house. He finished his AKC CH with a 5-point major and his ASCA CH with four majors. For his obedience and rally obedience debuts, he achieved each of his CD's, along with his RN, RA and RE with his first three times, back to back, in the ring for each to complete his titles. He now has multiple High Scoring Novice Dog and High Scoring Aussie awards in AKC and we were the proud winners of the 3-day High In Trial Aussie belt buckle from the ASCA 5th Annual Three Pine Ranch Trial Obedience Competition in Aug 2005. Tweed is my first ever competitive obedience dog.
Tweed's competition statistics include:
United States Australian Shepherd Association:
2005 Obedience Recognition Award: 3rd place in the Top Ten
2005 Rally Obedience Recognition Award: 4th place in the Top Ten
Front & Finish stats for 2005 for Novice A Results:
#1 Australian Shepherd
#2 Herding Group
#4 All Breed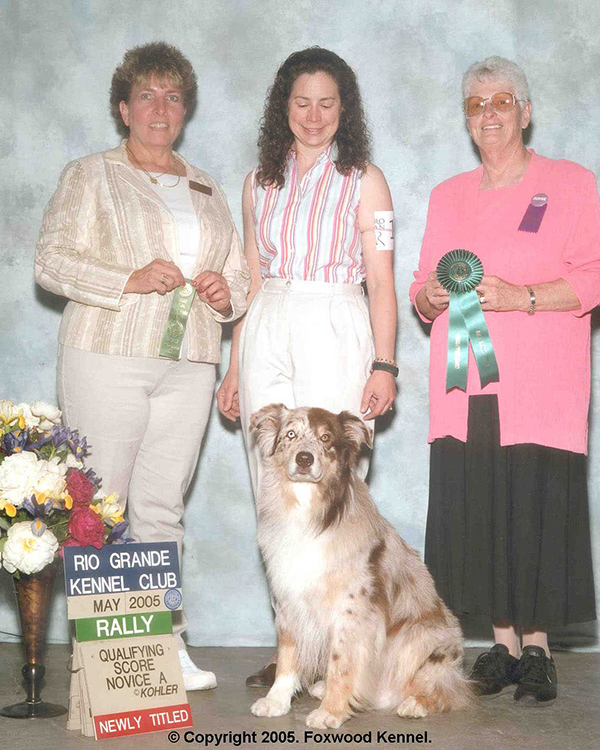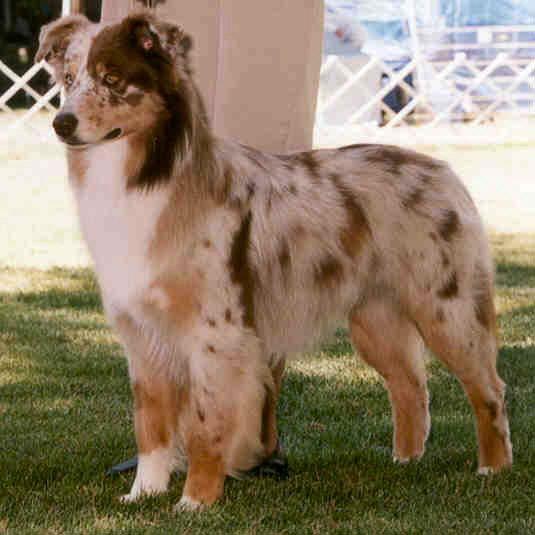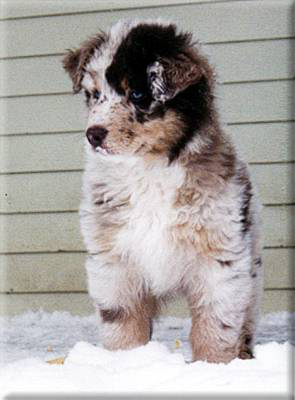 Fairoaks Aladar

Fairoaks Atreyu STDd OTDcs DNA-CP

CH Chulo Rojo of Fair Oaks

Fairoaks Kegline Catalina

Boot Hills Ronita of Fairoaks

Powder River Cool Hand Luke

Fairoaks Ginger Ale

Hearthside's Shaming the Sun CD

Hearthside Says Who DNA-CP

CH Hearthside Simon Says CD STDds

Terra-Blue Tickle My Fancy

Agua Dulce Windsurfin'sally

CH Levi Dockers of Heatherhill

CH Agua Dulce Sidecar Sally