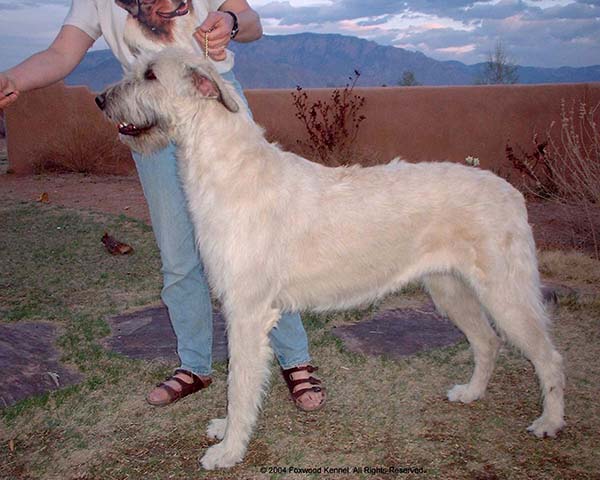 Date of Birth: October 26, 2000
Full Dentition/Scissors Bite
Red Wheaton Female • Spayed
Eyes Cleared yearly
OFA Rating: Hips: Good (IW-1646G33M-Pl) • Elbows: Normal (IW-EL308M33-Pl)
Trella, better known as "T", is our dignified lady and prefers the quiet life (well, most of the time). She is making the most of her Championship and retirement from the confirmation ring. In addition to her Canine Good Citizen certificate, she earned her Rally Novice title with Kim with an almost unprecedented three consecutive times into the ring: three legs and one title. Three entries, three legs, we"re done. She trained me that she is NOT interested in the higher levels of competition obedience, thank you very much! Subtle lady that she is, her statement was to go to sleep in drill class!