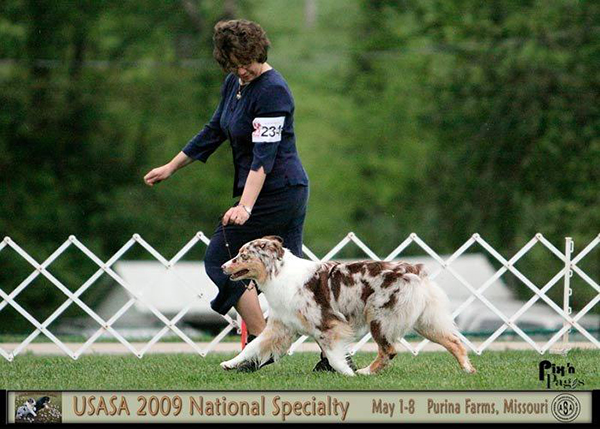 Born: October 11, 2007
Red Merle Bitch • Intact
CHIC Certified: #65253 • Height: 19 inches
MDR1: Mutant/Mutant • Hereditary Cataract (DNA): One Copy: AC140
AKC DNA: #V533121 • ASCA DNA: Pending
OFA Hips: Good (AS-26907G31F-VPI) • OFA Elbows: Normal (AS-EL4262F31-VPI)
Full Dentition/Scissors Bite
Tira is one of the happiest Aussies I have have lived with since Ninja. Every day is new and wonderful whether you are going to lay in the sun, play with your sister...or become one with the earth or sky. Tira has super structure and flowing movement. She is just starting her show career along with her performance training.
Tira is in training with me...or rather training me...for herding skills. She is very skilled.....and has a lot of patience with me as I learn. She is training with Mike for all manner of nose work and is outstanding.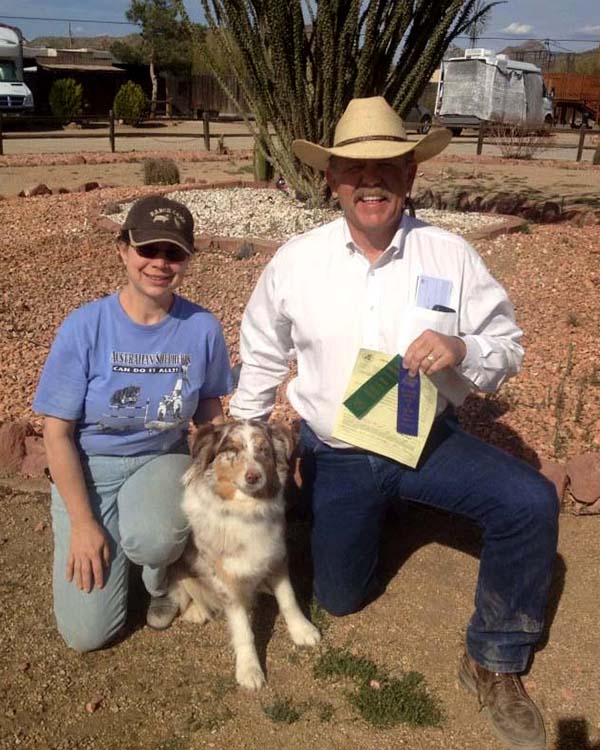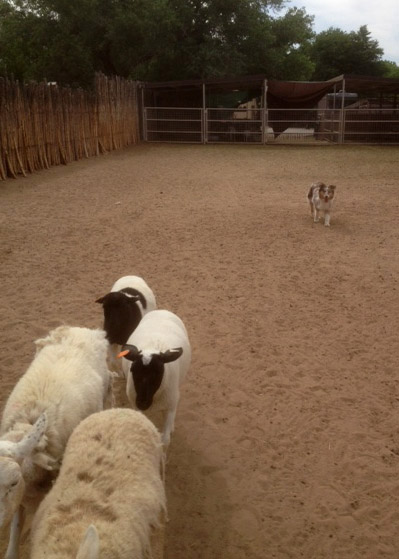 AKC/ASCA CH Watermark's Harris o'Fairoaks, CD(AKC & ASCA), RE, CGC, DNA, DNA-VP, HIT

Fair Aladar

Fairoaks Atreyu STDd OTDcs DNA-CP

Boot Hills Ronita of Fairoaks

Hearthside's Shaming the Sun CD

Hearthside Says Who DNA-CP

Agua Dulce Windsurfin'sally

ASCA CH Surenuf Kisses And Tears

CH Gefion's Kissing Bandit ROMXII

CH Propwash St. Elmo's Fire

CH Gefion's Revolution

CH Rocking K's Diamonds and Tears

ASCA/AKC CH Marquis Hot Gem For Rocking K ROMXII

Rockin K's Little Bo-Peep