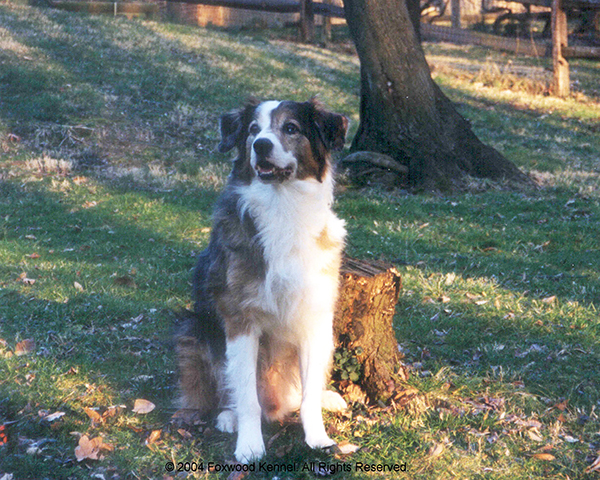 Date of Birth: February 12, 1983 • Died: July 20, 1995
Full Dentition/Scissors Bite
Blue Merle Male • Intact
Eyes Cleared yearly
Height: 23 inches
OFA Rating: Excellent (AS-2415)
Thor, he was my first dog, my first aussie, and most of all, my best buddy. I picked Thor up the day he turned six weeks old. We did obedience and tracking. We tried conformation but he wouldn't have any part of it. He was my training model when I became a vet's assistant and to this day I still can't do a decent tail wrap (he was a natural bob). He was my first search and rescue dog and was qualified for backcountry and water retrieval work. He was our demo dog for the "Hug-a-Tree" program and a welcome visitor to schools, nursing homes, malls and stores. He worked at the stockyards with me when I was otherwise unemployed and displayed a savvy sense with stock. He protected me when he thought I was threatened, and loved puppies, kittens, cats and "plastic-food" (gainesburgers) as treats.