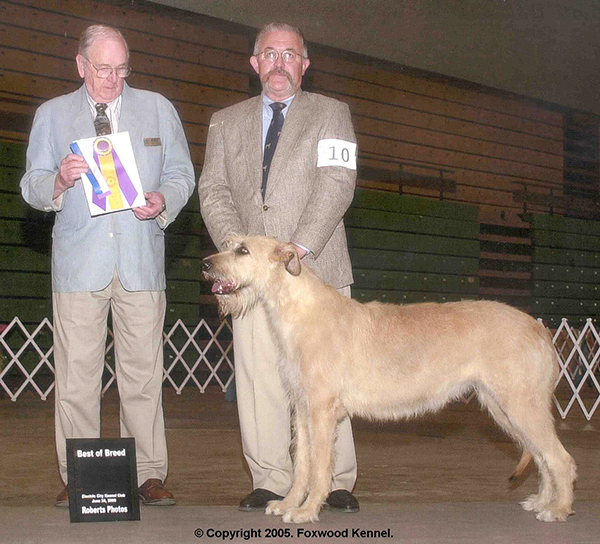 Date of Birth: June 04, 2003
Full Dentition/Scissors Bite
Red Female • Spayed
Eyes Cleared (05/10: IW-410/2010-84)
The red, red Ros has just declared from her royal perch on the couch that we commoners may now address herself as the "Champion" Princess Ros. She added AKC conformation champion to her ever-growing list of talents at the October, 2005 Pueblo, CO show. Finishing Ros was another team effort; at least 6 of us have joined her in the ring at different times while she strutted her stuff. It was especially nice that the husband of the co-owner got to put the last point on her since they are quite a ways away & do not get to see the girl as often as they might like! Ros will kick back for awhile and contemplate other endeavors for the spring such as rally or coursing, but for now the couch is calling.
Ros is loved and co-owned by Kathy Verble of Manasota Kennels.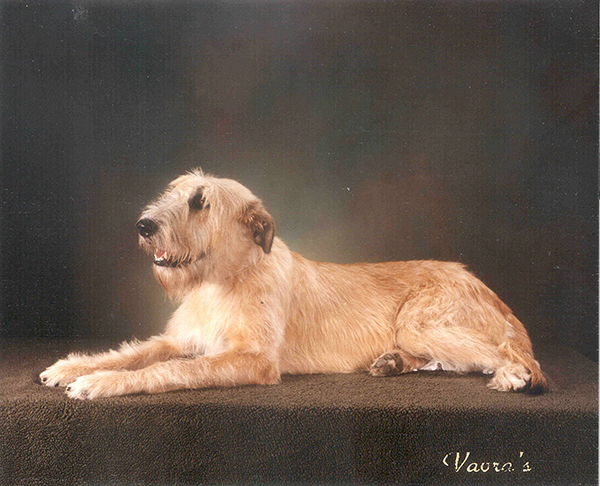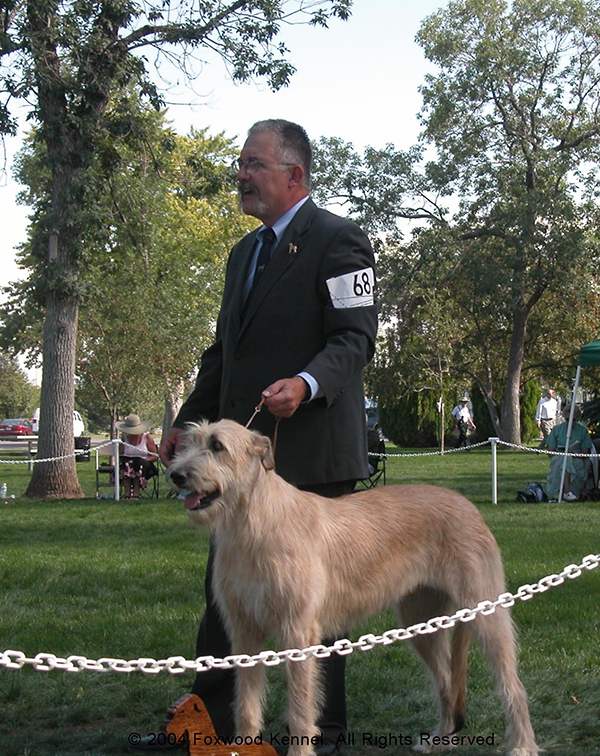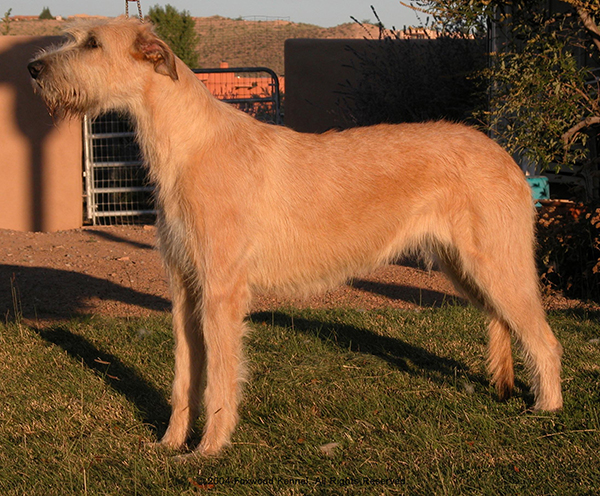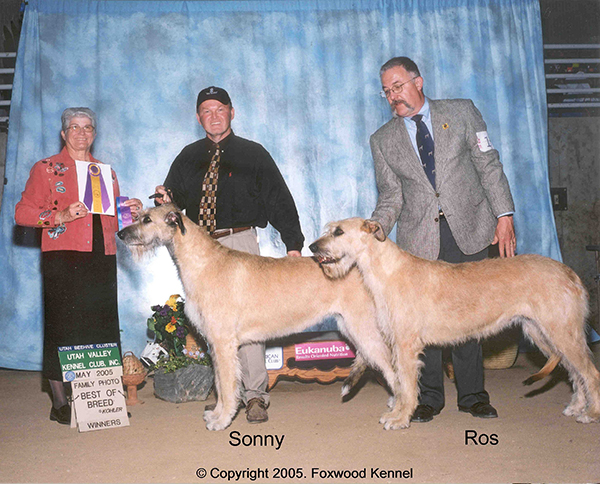 USA CH Nutstown Harvest Moon of Manasota

Nutstown Adare

Fingal of Nutstown

IRL CH Blossom of Nutstown

IRL CH Cashla of Nutstown

GB IRL CH Capitan of Shantamon

Lady Patricia of Nutstown

USA CH Tenderland Farms Golden Girl

USA CDN CH Tenderland's Rebel Rowser

Singing Sword Solomon

Singing Sword Hattie

USA CH Tenderland's Kd Irish Crystal

USA CH Riverbrook Ruddles CD

USA CDN CH Tenderland Farms Red Kay Dee