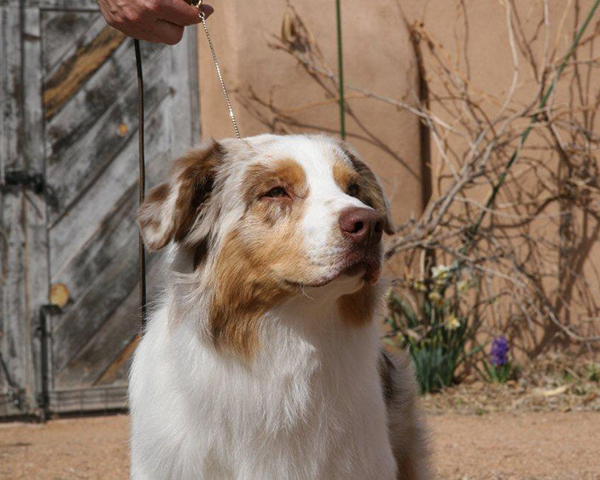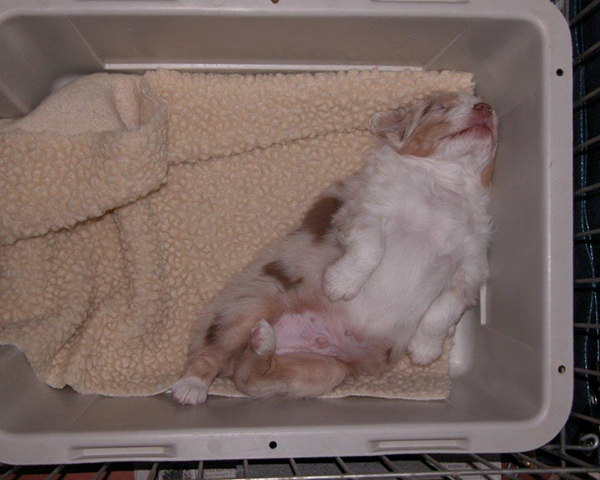 Date of Birth: August 28, 2006
Full Dentition/Scissors Bite
Red Merle Male • Neutered
Eyes Cleared yearly
23.5 inches • AKC DNA: V467678
MDR1: Mutant/Normal • Hereditary Cataract (HSF4): CLEAR (AC134)
Mick was named after Mickey Hart, the drummer for the Grateful Dead. He is a pistol with attitude and very definite ideas on where he wants to go and what he wants to do. He definitely marches to the beat of his own drum.
Rockin Ks Bustin' Loose

CH Marquis Hot Gem for Rocking K

CH Seneca Suns War Dancer CD

CH Marquis Diamond In The Rough

Rockin Ks Little Bo-Peep

CH Wayjur of Didgeridu Alibi Too CDX STDds

CH Rocking K War Dancers Princess

CH Dancer Twist and Shout

CH Marquis Down Under Thunda

Surenuf A Hot Scotch

CH Lil Creek's Bushfire Blonde

CH Black Pearl Ballroom Dancer

CH Marquis Surenuf For Rockin K

Quest Louisiana Black Pearl