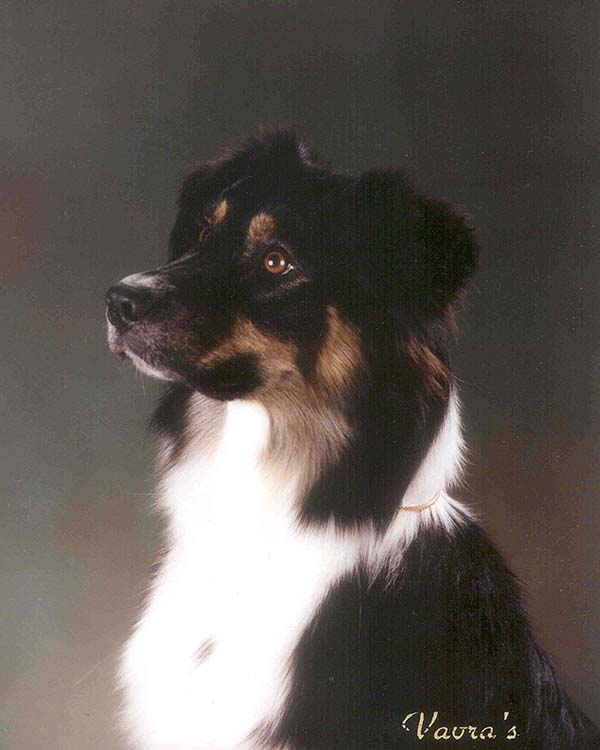 Born: June 21, 2003
Black Tri Bitch • Intact
CHIC Certified: #31304 • Height: 23 inches • Optigen PRA: #07-1462 Normal
MDR1: Normal/Normal • Pelger-Huet Anomaly: Negative • Hereditary Cataract (DNA): Clear: AC591
Optigen CEA/CH: #07-1462 Carrier • OFA Thyroid: Normal (AS-TH56/19F-Pl)
AKC DNA: #V435780 • ASCA DNA: DNA-CP • Cerf: Normal AS-7716
OFA Hips: Excellent (AS-22135E34F-PI) • OFA Elbows: Normal
Full Dentition/Scissors Bite • Von Willebrands: Negative
Kizzie should have been named "Colorado's Send In The Clown" or even more aptly: "Colorado's THE Clown Is Here". She is a walking personality package and a high jumping/flying gal. She has two of her three majors in ASCA and has taken MANY reserves in AKC. She shows super drive to work on her stock. Kiz is active and agile and always, always nosey. Her favorite activity is to run under the wolfhounds, followed by a nap with her best buddy and wolfhound, Trella.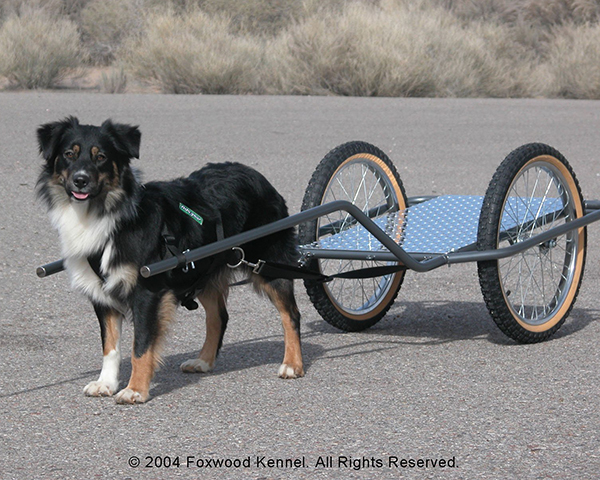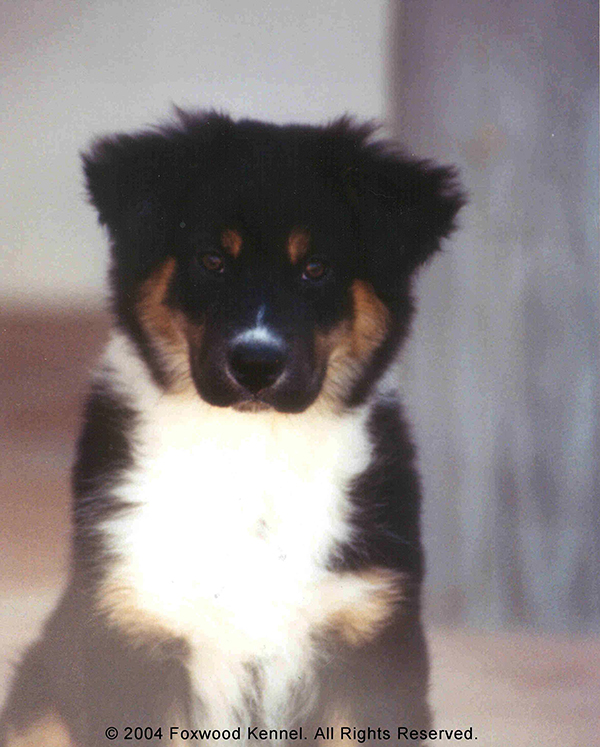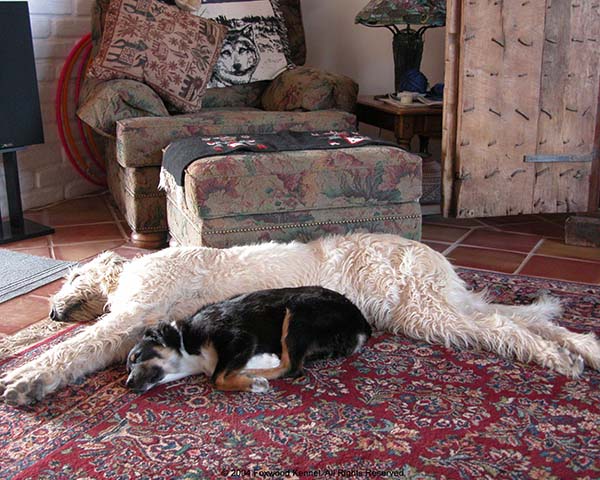 CH Colorado's Intel Inside

CH Tri-Ivory Make A Big Wish

CH My Main Man of Heatherhill

Tri-Ivory I've Gotta Alibi

CH Colorado's Hat Trick

CH Moonstruck Star Slayer

Moonlights Dixie Blue

Colorado's Cause I'm Worth It

CH Somercrest Naughty By Nature DNA-CP

CH Windhills Shine On Macon

CH Somercrest Grand Finale

Colorado's Renegade Sioux

CH Bayshores Flapjack

CH Colorado's Sunshine Sioux