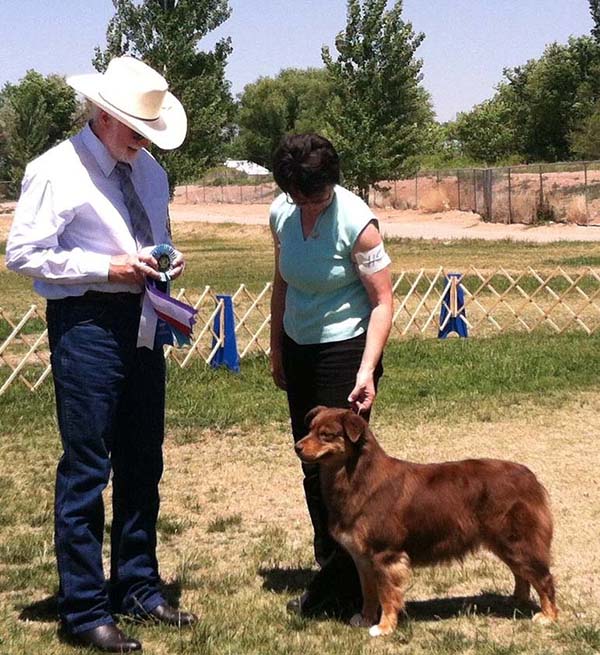 Born: June 08, 2010
Red Tri Bitch • Intact
CERF Clear 2010
MDR1: Mutant/Normal • Hereditary Cataract (DNA): Clear (AC2569)
Full Dentition/Scissors Bite
Kenna was the only girl in the litter of six. She is as gutsy as you would expect having had 5 brothers to keep in line and grow up with. She is proof that excellent things can come in plain brown (or rather red) wrappers.

Kenna finished her ASCA CH with four majors in two weekends going BOW and BOS over specials. She was handled by Megan Sims and myself to finish. She is co-owned with Jo Kell of Rockin'K and Surenuf Aussies.

Kenna will be heading for the AKC breed ring and then on to her stock work.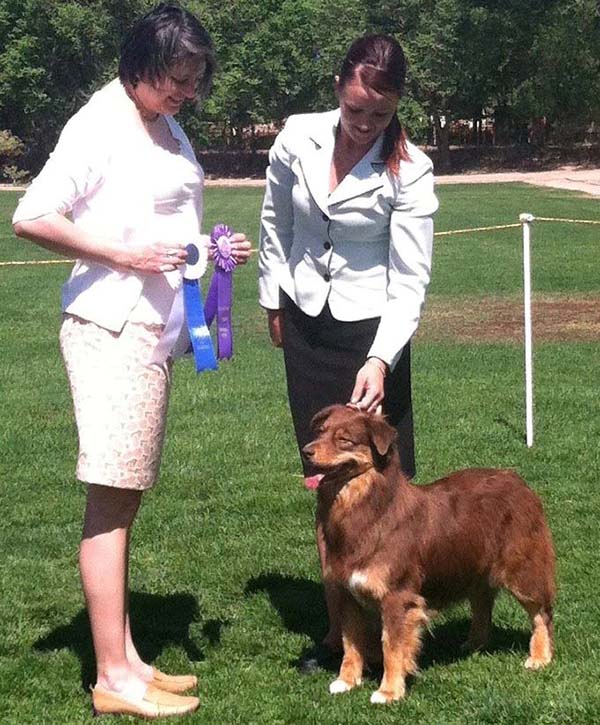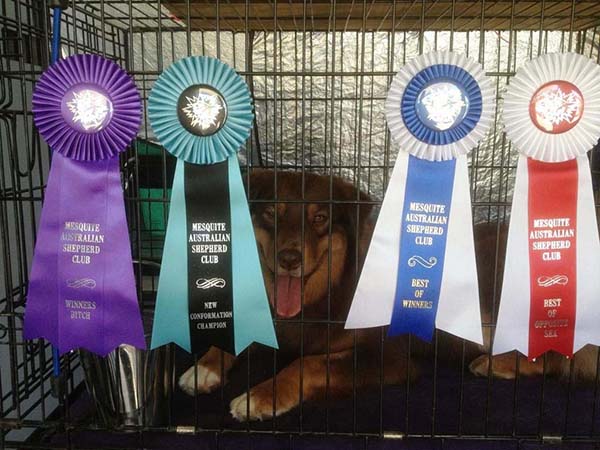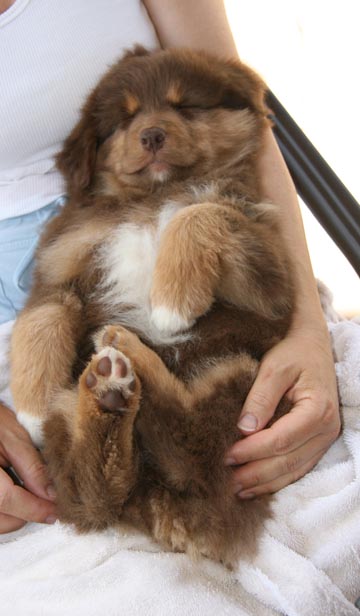 Foxwoods Ganache Grande, CGC

AKC/ASCA CH Watermark's Harris o'Fairoaks, CD(AKC & ASCA), RE, CGC, DNA, DNA-VP, HIT

Fair Aladar

Hearthside's Shaming the Sun CD

ASCA CH Surenuf Kisses And Tears

CH Gefion's Kissing Bandit ROMXII

CH Rocking K's Diamonds and Tears

SCF CH Lady Luck's a Fox, DNA, DNA-CP

Surenuf Heat Guide

CH Gefions Kissing Bandit DNA-CP

Marquis Icy Hot For Rocking K

Scf Ebony Moon

CH Marquis Surenuf For Rockin K

Willowoak Teddy Bear