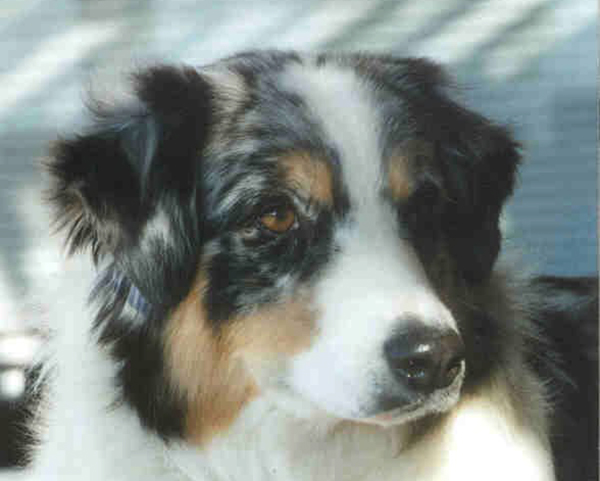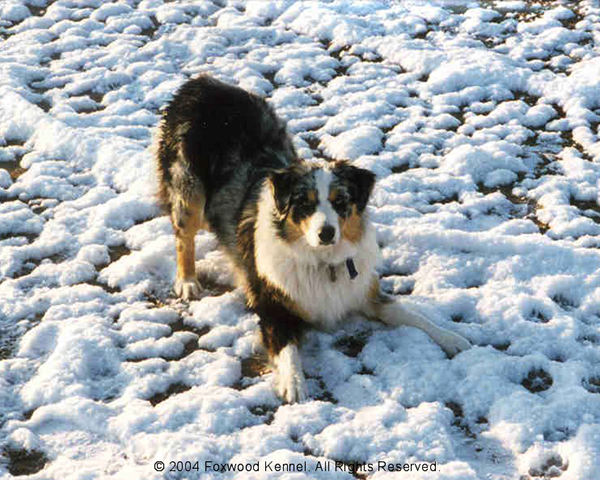 Date of Birth: March 31, 1998
Full Dentition/Scissors Bite
Blue Merle • Spayed Female
Eyes Cleared yearly
OFA Rating: Good (AS-14870G28F-T)
AKC DNA Profile: #V202304
Fox ended up being my first conformation dog. Fox is quite the character. She was an absolute natural at conformation showing as she "turned-on" in the ring. As long as folks were looking at her, she was happy. She is also reasonable on stock. She finished her AKC Championship and had her first major and several points in ASCA. She is living the high life in a terrific AKC junior's home in Arizona.
CH Moonlights Hottest Thing Goin

CH Some Like It Hot of Adelaide

CH Sunspot of Windermere

CH Hotsey Todsee of Fireslide

Gingerbreds Sweet Success CD

CH Huggie Bear of Shy K&D CD

Stardust Stormys Delight CD

CH Rainbows Brass Monkey

Depuydts Fire N Ice of Sandbar

CJR Laddy of Sandbar

CJRs Bess

Markis Sandie Sue

Aunes Bud of Minnkota

Jimmys Red Rose