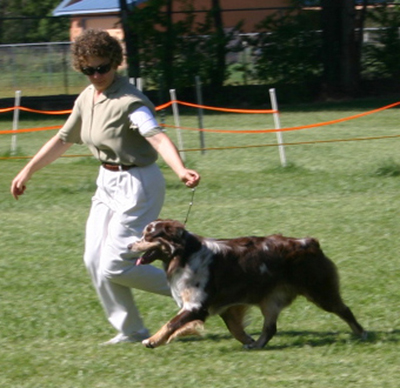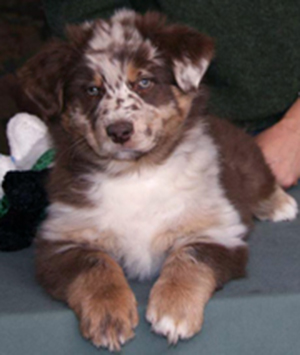 Date of Birth: October 11, 2007
Full Dentition/Scissors Bite
Red Merle Male • Neutered
OFA Rating: Good (AS-26359G6M-VPI)
OFA Cardiac: Normal (05/15/2010: AS-CA256/31M/C-VPI)
MDR1: Mutant/Mutant
Eyes Cleared yearly
Dan lives in Santa Fe, New Mexico and is in training for nose work. He is outstanding!!
Dan achieved his first leg for the AKC HCT on 5/15/2010.
AKC/ASCA CH Watermark's Harris o'Fairoaks, CD(AKC & ASCA), RE, CGC, DNA, DNA-VP, HIT

Fair Aladar

Fairoaks Atreyu STDd OTDcs DNA-CP

Boot Hills Ronita of Fairoaks

Hearthside's Shaming the Sun CD

Hearthside Says Who DNA-CP

Agua Dulce Windsurfin'sally

ASCA CH Surenuf Kisses And Tears

CH Gefion's Kissing Bandit ROMXII

CH Propwash St. Elmo's Fire

CH Gefion's Revolution

CH Rocking K's Diamonds and Tears

ASCA/AKC CH Marquis Hot Gem For Rocking K ROMXII

Rockin K's Little Bo-Peep